Consulting and Management (C&M) is a dynamic consulting firm, based in the heart of Central Europe, working closely with EU institutions and international organisations.  Since 2005, we have supported the efforts of our clients, mainly national, regional and local authorities, to make their regulatory policies, governance structures and programme management capabilities more effective.  
Our activities span two focused areas: "Media, Communication & Events" on the one hand, and "Infrastructure, Sustainable Growth & Job Creation" on the other.  True to our motto "Together, to reach excellence", we consolidate our partnerships and bring together strengths and energies, through our NOOKOM and TIEG consortia.  This strategy has been successful and today these brands are well recognised within the community of framework contractors and the Institutions of the European Union. 
Our main strengths lie in the high-level capabilities of our motivated and competent staff and consultants in project development and management. Thanks also to our extensive network of partners and experts, both in the EU-27 and in the 160 countries receiving EU aid, we are able to manage a significant number of projects all around the world.  The success of C&M shows that our combination of different horizons is a winning formula for institutional clients who are looking for a thorough understanding of their work, with proven experience in project management, as well as the creativity to find new ideas. 
We want to keep that reputation wherever our business grows.
Accuracy
Accuracy in everything we do. Attention in our reading and understanding of requirements and accuracy in formulating our response in tenders and in implementing and delivering our work. Precision in our adaptability to respond to changing requirements and our ability to assess the precise course of actions necessary in a given moment.  
Professionalism
Professionalism in our attitude and relationships with our clients, partners, services suppliers, experts and colleagues. Professionalism in our approach, planning, implementation and knowledge capitalisation of our services. The key to the quality and efficiency of our services is our professionalism. 
Reliability
Reliability of and on our services. We strive to inspire the trust of our clients. Our systems, procedures and processes evolve in accordance with our clients developing requirements. We are a 'Safe but also innovative pair of hands' for our clients and provide value for the money invested by our clients for promoting partnerships.
Accountability
Accountability for all our actions. Our strategy, our approach, our plans and our actions are based on a fundamental principal of accountability. We are accountable for what we deliver (quality), how we deliver (compliance) and for everyone who we involve in this process (staffing).
Michel Doumont founded Consulting & Management (C&M) in 2005 in Bratislava. As the former Deputy Head of Phare-Ispa at the Delegation of the European Commission in Slovakia between 2001 and 2005, he was responsible for coordinating the programming. He was also responsible for the monitoring and evaluation (M&E) of the technical assistance provided by the EC to Slovakia, to underpin its successful efforts to join the European Union. This was achieved in 2004.  
Building on the experience he has gained, Michel has assembled a group of skilled individuals and decided to create a company whose mission was to provide expertise to the new Member States and assist them in building capacities for managing and using Structural Funds. At the same time, the focus and the areas of intervention expanded to the actual or potential candidate countries that were going through the process of accession negotiations. 
C&M's work gradually extended to the countries bordering the European Union and working initially as a subcontractor, the company rapidly took off and became the leader, successfully implementing technical assistance projects in the Western Balkans Region.
Within the five years of operation, the expertise of C&M developed into two distinguished lines: communications in the broad sense and technical assistance in the economic and infrastructure sectors. 
In 2012, a further step forward was taken in the progression of C&M – with a view to increasing its efficiency and strengthening its position and visibility on the EU market, the partnerships that had proven their worth, were formalised and – both led by C&M – two European economic interest groupings (EEIGs): NOOKOM and TIEG were created.
We had three objectives: the first to consolidate and strengthen the specific company means dedicated to our two key sectors, the second to make a mark as a credible and solid player on the EU market and participate in the framework contracts of European institutions, and the third was to give a global dimension to C&M activities, expanding to new geographies in Africa, Asia and Latin America.
It was and remains a success. 
Today, C&M is a strong and stable group that has earned a professional reputation, while remaining committed to its core principles: accuracy, reliability, professionality and accountability. 

Michel Doumont, holder of both a Master in Economics and in Social Sciences, has 45 years' experience, most of which is in management positions (since 1984). He started his career as the University assistant (1976-1980), dealing with the first research programme in waste management policy, funded by the scientific Policy Programming Services (SPPS) of the Belgian Prime Minister. As Secretary General of the Belgian Banker's Association (1980-1995), he was an actor on the Economic and Monetary Union (EMU) in the financial sector.
During his time as Director of the external relations at Bank Brussels Lambert (1995-1998) the merger of the Belgian bank into the ING Group was successfully concluded. Michel was actively involved in the ITC expansion in Europe and was the shareholder and Board Member of the first free internet provider in Belgium (1999-2000).
Through his work as EU Advisor in Bank and Finance (1998-2000) and Deputy Head of Operations at the EC Delegation in Slovakia (2001-2005), Michel actively participated in and acquired in-depth knowledge of the EU enlargement processes and overall development aid. He decided to use his expertise and a strong network developed over the years and created C&M s.r.o. in 2005 and in 2012 two EEIGs, TIEG and NOOKOM where he acts as the Executive Director. In parallel, he became a founding Managing Co-Director of the GoConsultancy Database.
As a visiting Professor in International Relations at Comenius University Bratislava (2002-2007), he produced a number of academic papers. Through the Board he is chairing, M. Doumont conducts the strategy and the financial control of C&M Group. He is fluent in both English and French.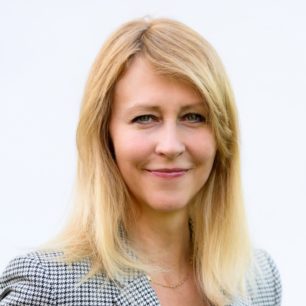 With an Engineer in Economics Degree, Marika Kanatova has more than 25 years of experience in development consultancy, including 20 years working with the European Commission (EC) Framework contracts (FWC). She holds responsibility for the overall performance of the company. As the former designated Quality Controller for FWC operations Marika was responsible for the definition of the framework methodology for seven rounds of the EC Frameworks (BENEF, COM, SIEA) and the setting up of quality guidelines and manuals.
Marika has an extensive knowledge of development cooperation and policies, including established tools, such as Project Cycle Management and logical frameworks. As a "New Business" Director within DAI she was responsible for the business development activities related to proposals funded by the European Commission (EC) and other donors.
Through her career she has gained a sound understanding of capacity building, institutional strengthening and good governance in conflict affected countries. Marika is a dynamic Manager and quick learner with strong analytical, organizational and coordination skills. She is fluent in both English and French.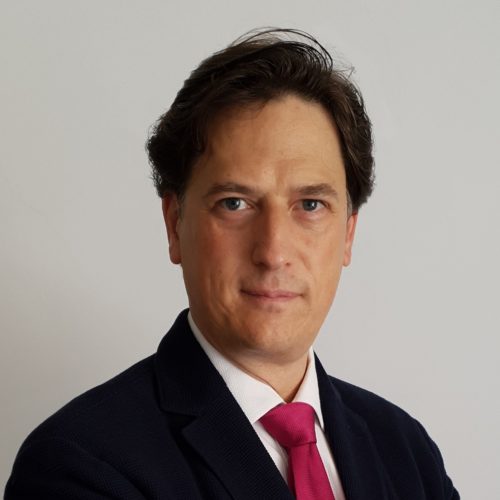 Philippe van MALDEGHEM, Chief Business Development Officer and Senior Event Manager
pvm@candm.sk
Philippe van Maldeghem is the Chief Business Development Officer and Senior Event Coordinator, responsible for C&M's business development activities as well as the global coordination of all communication and events projects. Holding a double master's degree in European Affairs and Political Science, Philippe offers 20-years professional career in consultancy at various levels. He lived and worked around the globe as Reporter for economic anglo-saxon newspapers, developed the EMRC network and was editor-in-chief of their internal business magazine "Dialogues", as well as ensured successful business development for renowned European consulting entities (IBF, ICA, DAI, TiEG, Nookom, among others).
Within the past 7 years at C&M, he has coordinated major high-level institutional conferences and seminars for the EU across the African, Asian and Latin American continents, supervising service providers, designing event concepts as well as producing promotional films and 'after event' short videos made for social media platforms. Since 2020, he has specialised in the implementation of virtual webinars and "hybrid" seminars -involving participants in the room and also online – for DG INTPA and various European Union Delegations in sub-Saharan Africa and Asia. As Communications Coordinator, he ensures that services are provided proactively and efficiently, even surpassing the contracting authority's required standards of excellence. He has an impressive multilingual capacity (FR, EN, IT, ES, DE, NL, PT) which demonstrates a great capacity for cultural adaptation.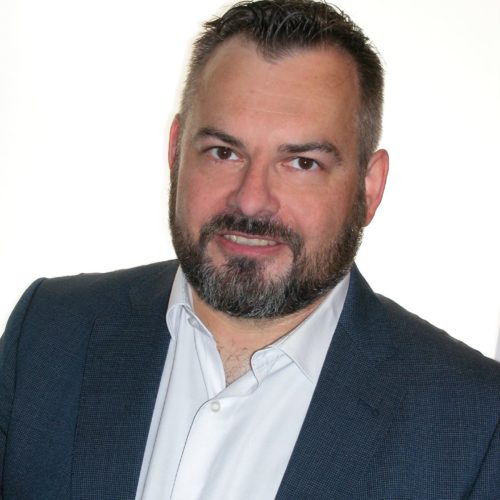 Michel-Yves Doumont holds responsibility for the innovation activities within C&M and the organisation of events. He is a lead developer of the new technical tools, which are to be integrated into the business development of C&M activities. Michel-Yves has a Journalism and Applied Social Communications Bachelor degree and more than 17 years of Communication and Business experience, including 12 years of experience in the European Communication consultancy, which include 8 years with the European Commission (EC) Framework contracts (FWC).
As an experienced Event Manager, specialised in the selection and the coordination of the technical providers, Michel-Yves has extensive knowledge of technical solutions and the control and management of budgets. As the former database Manager of GoConsultancy website (an important consultants profiles search tool developed by C&M BE SA), Michel-Yves has knowledge of the profiles assets of the human resources for a project. In January 2021 Michel-Yves has joined the ownership of C&M. He is fluent in both French and English.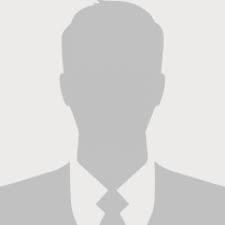 Nicolas Sanson supervises the operations of TiEG. With a Master´s degree in Civil Engineering, he has more than 20 years of international experience in Project Management, including 8 years in implementing around 100 projects for the European Commission (EC) Framework Contracts (FWC). He also managed for more than 15 years the operational implementation of big projects within private worldwide companies in the automotive, energy and environmental sectors. As TiEG operational chief officer, Nicolas has extensive knowledge of operational implementations, including administrative and financial management.
He is a rigorous proactive manager with strong analytical, organizational, reporting and coordination skills. He is fluent both in French and English.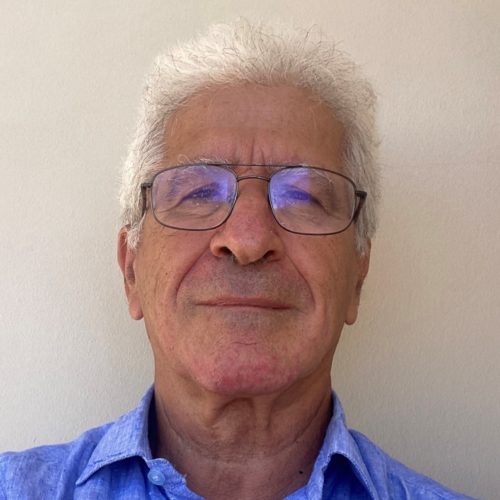 Christos Solomonides is the Chief Technical Officer at C&M working on the projects implemented through the Framework contract SIEA 2018 focusing on infrastructure, sustainable growth and jobs creation. Throughout his professional experience of 38 years, he has worked in various domains and acquired a variety of aptitudes, competencies, qualifications and skills. For 11 consecutive years between 2009 and 2020 he has worked for the European Commission Delegations in Chad and Sierra Leone. He was in charge of the implementation of infrastructures portfolios of more than 100 million EUR. This included various types of programs dedicated to the construction of roads, bridges and buildings as well as setting-up of the Chad energy master plan.
For more than 8 years he had worked for the ARIANE telecommunication satellite launcher project of the European Space Agency, at the Kourou Space Center as Control System Engineer. During these years he managed the team responsible for developing from Technical Specifications of the Centre National des Etudes Spatiales (CNES) the bespoke software applications to allow a smooth launch of the Synchronous Geostationary orbit telecommunication satellites around the earth. He had also actively participated as a technical software support for all launch-related campaigns.
He has a significant experience of five years in preparing Software and Hardware architectural proposals for call for tenders for big organizations in the Middle East (Cyprus Inland Revenue Department, UAE ETISALAT, Syria HIAST etc.)
For 13 years he had worked for the Ministry of Education as an Instructor and acquired a significant experience in this domain.
Christos has a Cypriot and French nationality. He is bilingual in Greek and French and speaks also English and German (Mit.Stf III).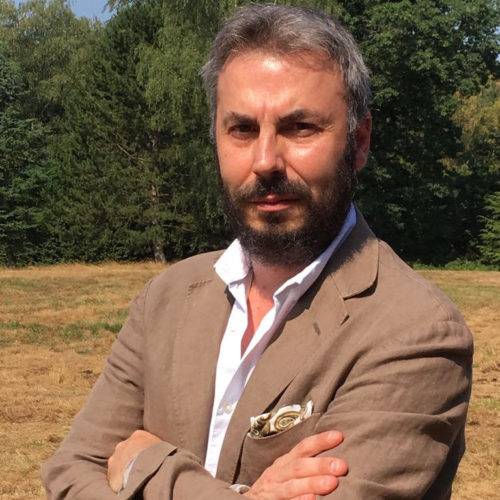 Siegfried Marcolini is Senior Event Manager at C&M leading and overseeing the implementation of the communications activities and organising events, principally in Central Asia. He has a solid professional experience in journalism and the awareness raising and communication activities acquired during his career and having previously worked as Managing Director of an advertising agency PROXIMA. Siegfried Marcolini has been in turn Journalist, Assistant Task Manager for the Phare Programme launched by the European Commission and Head of the Technical Assistance Unit set up by DG ECHO based at the European Commission in Moscow. The unit was set up for the management of the Food Aid Program, providing monitoring of the 2 million tons of food products distributed within the CEI Region. He is also a consultant to the European Parliament representing the House of European History based in Brussels.
Siegfried has over 20 years of experience in the European Institutions and on the ground. He is an excellent communicator and has very good organisation skills, making sure that the deadlines are respected with an extra care for the quality of our services. He is a native Italian, bilingual in French and speaks also English, Spanish, and Russian.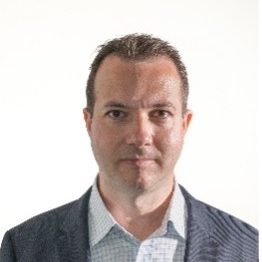 Pavel PRIESSNITZ, Senior Project Manager
Pavel has extensive experience in both operation and executive management and assumed wide range of responsibilities from leading teams to the execution and coordination of day-to-day workflow, ensuring completion of projects and that deliverables are met. He is endowed with strong analytical skills. In 2007 he became a Project Manager for Czechinvest - The Business and Investment Development Agency of the Ministry of Industry and Trade in the Czech Republic. He designed and developed Czech National database of Brownfields that was used as a foundation and connected to the future EU funded projects. This included the presentations and seminars in all regions of the country and fairs abroad.
In a few years he moved into private sector to work on public tenders. Under his leadership over 80 construction projects co-founded by the EU were won and delivered. He holds a bachelor's degree in economics from Karel Englis College in Brno, Czech Republic. He is fluent in English.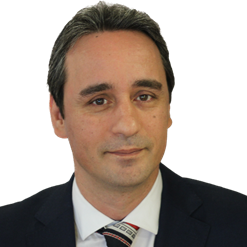 Fernando Fernandes, Senior Project Manager
Fernando Fernandes with a background in IT, has an extensive experience in both Business Development and Operations Management roles and assumed a wide range of responsibilities in Financial Institutions, IT, Telco, and F&B Industries. In 2013 as Lead Development Manager, identified and developed new opportunities in the Public and Large Enterprise sectors for Cross Brand Sales in the CEWA region while working at IBM. In 2016 as Business Development Manager, identified and developed new opportunities, expanded the worldwide client base for F&B dedicated solutions via Expos and Networking events in Frankfurt and Amsterdam while working at SpecPage AG. In 2018 as Head of Call Centre Operations, restructured the departments for a 24/7 plan, introduced a high-level training for all agents, and designed and implemented CRM and Quality Assessment for the departments while working at Insignia Group of Companies. He has achieved a significant increase year on year on both customer satisfaction and customer retention.
In 2022 as EMEA APOS Vendor Manager, planned and enabled the expansion of the EMEA region to the Nordic countries and continued the upsells enablement program of over 270 agents through all the region while working at Lenovo. Fernando is native to English, Portuguese and Spanish Languages.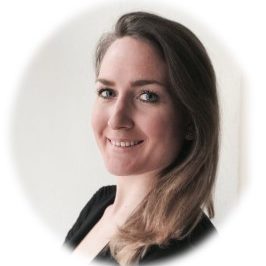 Lisa DUBOWY, Project Manager
Lisa Dubowy is an experienced Project Manager, working for C&M´s Framework Contract Unit, managing individual assignments and providing quality control of projects' deliverables. In 2023 she worked on the "EU Farm to Fork dialogues" project, organising workshops around the world including India, Egypt, Argentina, Chile, Mexico, Macedonia, Montenegro, in the topic related to food security. Holding a diploma in Congress management, Law studies and a Master of Business Administration (with a focus on Finance) she previously worked for private financial institutions and a European franchise company in contracts & finance. She brings therefore an acute financial expertise and management skills.
Besides her management experience on framework contract specific assignments, she is also skilled in providing support with the organisation and implementation of the "virtual" webinars and "hybrid" events for DG INTPA and EEAS. Examples include a conference in sustainable energy organised at the UN Headquarters in New York, the UN energy forum in Vienna and AU-EU Stakeholder Event in Nairobi. She ensures that services are provided proactively and efficiently. Ms. Dubowy speaks fluently German, French and English and has a charming capacity for cultural adaptation.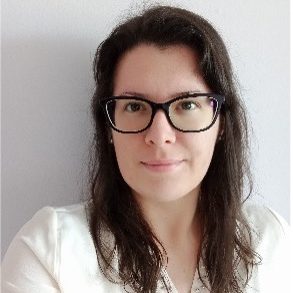 Nikola HUDAČEKOVÁ, Project Manager
Nikola has more than 5 years of experience in administrative area and customer care services. She has previously worked as an Office Assistant and provided administrative support to ensure efficient operation of the office, supporting managers and employees with the variety of tasks.
She handled multiple projects and carried out all types of administrative duties such as filing, conducting data entry, providing support with generating reports, scheduling meetings etc. Nikola has been studying at the Constantine the Philosopher University in Nitra and specializes in Pedagogy, focusing in particular on Teaching English Language and Literature. Residing in Slovakia, she has lived and worked in the United Kingdom and the Netherlands, which gave her opportunity to acquaint to international environment and work in the multi-cultural teams as well as to perfect her use of English.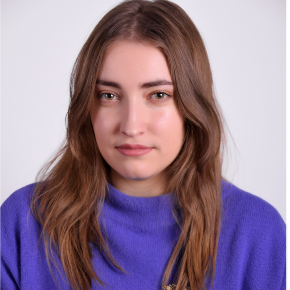 Simona ŠELIGOVÁ, Project Manager
Simona has a Master degree in International management at the Faculty of Management of Comenius University in Bratislava focusing on International Finance and Regional and Economic Policy of the EU. As an EU Project Intern at the University of Malta she completed the internship in Malta in November 2021 where she has provided support with the submission of a grant application. Her other responsibilities included conducting research, writing research papers and Public Relations articles.
During five years of organizing domestic as well as international events she gained experience in events organisation, providing support with logistics arrangements and communication with sponsors. This gave her the opportunity to acquire and further improve her teamwork and communication skills, work under pressure and solving issues on the spot. Simona is fluent in English.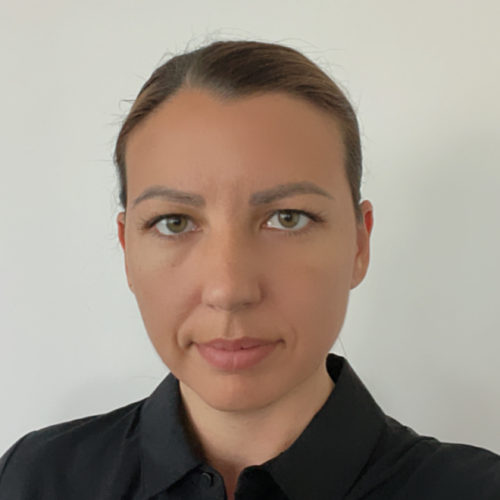 Michaela SEVALD, Financial Manager
Michaela, with a Master in Financial Management from the Comenius University, has 15 years of professional experience in the area of EU funded projects financial management with solid knowledge and understanding of the EU rules and procedures. She is responsible for financial quality control procedures, preparing financial reports and forecasts and coordinating the financial management of the specific EU-funded assignments, including for FWC COM 2015 lot 3 (Event organisation), FWC BENEF 2013 lot 5 (Conferences), FWC SIEA 2018 lot 2 (Infrastructure, sustainable growth and jobs).
As accountant of C&M Michaela is well aware of the valid accounting regulations, policies and procedures. Michaela has excellent organizational and computer skills, while always paying attention to detail. She is fluent in English.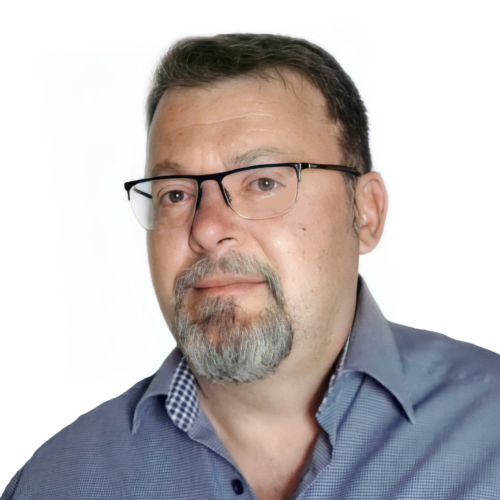 Gazmend Berdyna works at Infrastructure, Economics and Social Development Department of C&M and acts as a Regional Representative for the Balkans and Turkey. With a background in Civil Engineering, Mr. Berdyna has more than 30 years of professional experience in the field of consultancy services, including extensive academic experience and experience in construction, design and supervision of large infrastructural projects. He has a Master of Science and Bachelor's degree in Civil Engineering from Polytechnical University of Tirana. He also carried out post-graduate studies in École des Ponts ParisTech, France and Politecnico di Torino, Italy.
Gazmend began his career in 1989 as a lecturer at Polytechnical University of Tirana where he regularly continued to lecture until 2012. Since 1993 he has been working in several construction and design/supervision companies in the position of technical director / administrator, participating in and eventually leading numerous design projects, engineering studies and infrastructure supervision projects.  For three years he has been ATA expert in the field of civil engineering for EU Delegation to Albania dealing with a multitude of projects under direct management from EU Delegation. He has gained extensive experience in the preparation of tender dossiers for procurement procedures under PRAG regulations and management of contracts under FIDIC requirements.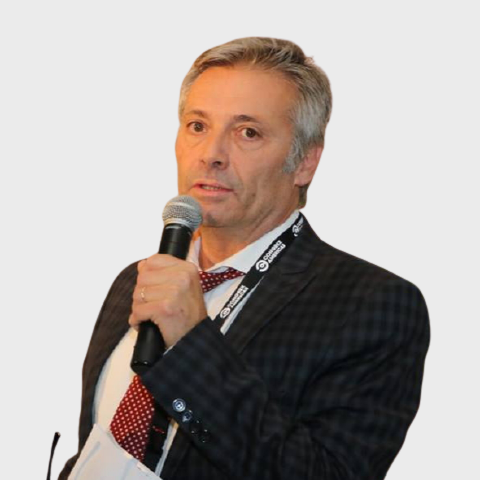 Pablo WEIL, Regional Representative for Latin America 
Pablo Weill has the Degree Tourist Technician from the University in Buenos Aires obtained in 1985 and possesses more than 28 years' experience in event management of all types, with special consideration to high-level meetings as well as large-scale events (institutional and private congresses of 1000+ attendees) across South America. As a result of this outstanding experience, he served two terms as a President of the Federation of Congress organizers of Latin America (COCAL). Pablo obtained a Diploma in Corporate Events organisation (from 1999) and a Diploma in Professional Congress Organising from PCO Training School (1997 – 1999).
Pablo Weil is familiar with the Latin American culture and due to his extensive experience with NOOKOM, he has excellent knowledge of the European Commission procedures and requirements. He is fluent in Spanish (mother tongue), Portuguese and English.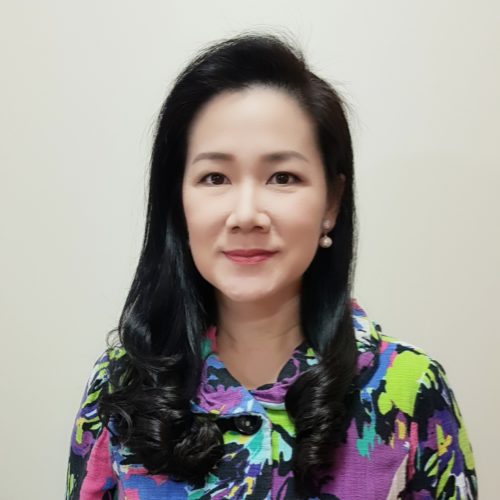 Sukanya UERCHUCHAI, Regional representative for South East Asia 
Sukanya Uerchuchai has more than 25 years of experience in management and public relations for Thai and foreign organisations. She has organised a wide range of international events from business fora, workshops and seminars to high-level conferences in Asia. She has experience in management of multinational teams and coordination of multi-country projects gained in her former position as Executive Director within the Franco-Thai Chamber of Commerce. Sukanya has expertise in communications which englobes the areas of local media relations,
implementation of PR strategies and information dissemination through social networks, thanks to her experience with various international organisations and earlier with multinational private companies. As C&M's regional Event Organiser residing in Bangkok, she ensures that all logistic arrangements are fully functional and in place, as well as coordinates the local service providers, before and during the event.
She also provides local assistance to the special guests or sponsored participants attending these events, by coordinating the local travel arrangements, be in charge of payment of daily allowances and visa reimbursement, as well as support the coordination of other event staff (i.e., speakers, moderators, interpreters, note-takers, photographers, hostesses etc). She is essential to keeping quality control of the services proposed for each event and upon approval of the EC representatives, will book appropriate accommodation, premises and technical equipment, as well as catering services, graphic design, prints and conference kits. Ms Uerchuchai is fluent in English, French and Thai (mother tongue).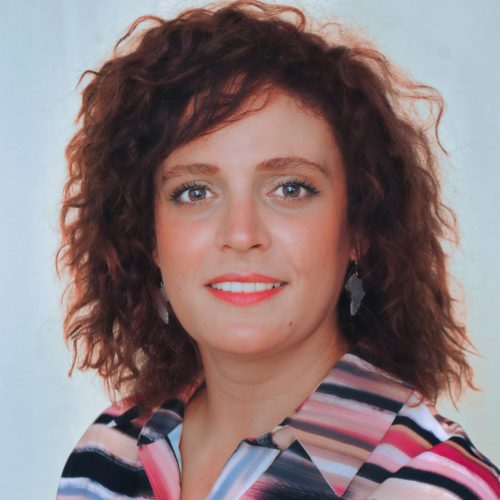 Safia LAKNAOUI, Regional Representative for North Africa and Middle East
Since 2017, Safia Laknaoui is dealing with all logistic aspects of the organisation of events, as the Representative of C&M in the ENI South region. She provides local assistance to the guests or sponsored participants attending events and coordinates the local logistic arrangements. She ensures the coordination of event support staff (i.e. speakers, moderators, interpreters, note-takers, photographers, hostesses etc). and is responsible for all local activities related to the event organisation, including booking appropriate accommodation, premises and technical equipment, catering services, graphic design, prints and conference kits; issuing and distributing invitations, as well as maintaining the relations with the media.
Along with a University Degree in Sciences of the Language (Souk Ahras, 2011), she holds a 2-years certificate in Management of civil society programmes from the IRI, (Jordan & Morocco, 2017 – 2018).  In addition to her excellent organisational skills, team management capabilities and experience in working with tight deadlines she is also skilled in the management of arts and culture projects. She is fluent in French, English, Arabic and Tamazight.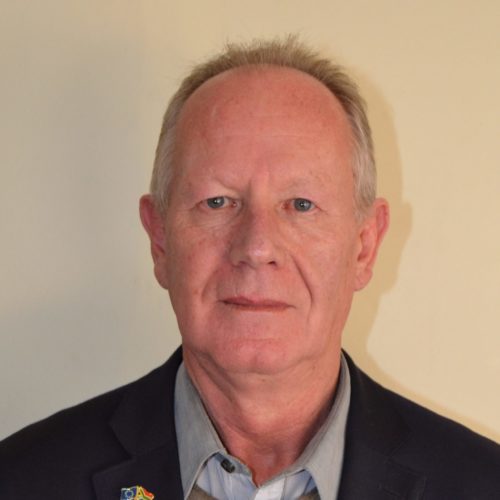 Ronald MAJOR, Regional Representative for Southern Africa  
Since 2014, Ronald Major is a Regional Representative at C&M, in charge of the coordination of specific assignments and their management with EU Institutions in the Southern part of Africa. He has over 35 years in event management and is experienced in the organisation of high-profile international events, sporting events, as well as proven management experience of EuropeAid projects worldwide, where he has been active in recent years under the FWC BENEF 2013 Lot 5: Conferences, as well as FWC COM 2015 – LOT 3 – Organisation of events. With his experience in event management with the European institutions of over 10 years, he has an excellent knowledge of the European Commission (EC) procedures.
Ron also has experience in the organisation and implementation of events such as press conferences, training seminars & workshops throughout Anglophone countries on the African continent. With his communication skills, he is often in charge of the communication with the CA and the Beneficiaries as a Contact Point. He is experienced in the organisation of travel arrangements (international and local travel), accommodation, invitations, dissemination, booking of meetings venues, catering, accommodation, technical services, translation/interpretation services, etc. Mr Major is fluent in English, Afrikaans & Hungarian.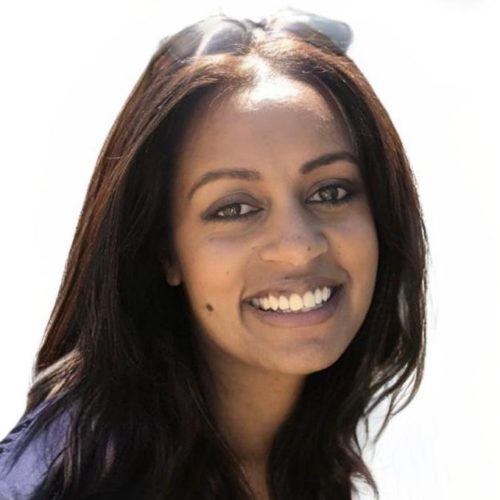 Tezeta DESTA, Regional Representative for Western, Central and Eastern Africa
Owner and statutory representative of Etincel trading PLC, a long-term service provider of C&M/Nookom, Tezeta Desta has become over the years a key representative in the Western, Central and Eastern African region. When working on a specific assignment in this region of the globe, Tezeta ensures the overall management and the operational supervision of the local suppliers. With a background in law, BA in Business Management post graduate degree in HR and on-going MBA, she has gained more than 19 years of professional experience in leading positions in France, Luxembourg, USA, UK and Africa.
In addition, she has worked as an Operations Expert in election observation across Africa with EU and GIZ. She offers more than 13 years' experience relating to communication and public relations, including on EU funded programmes and projects.
Thanks to her previous work in organisation of international events (seminars, conferences, annual meetings, workshops, etc.) she is very familiar with all aspects and requirements of events management. She implemented events funded by a broad range of clients of international donors, including the African Union, the UN, the European Commission and other EU institutions. Tezeta is fluent in both English, French and Amharic.

TiEG is a registered European Economic Interest Group (EEIG) of consultancies from EU member states, led by C&M, whereby from a legal viewpoint its full members act together as a single organization and bring together their  best available knowledge  and experience. TiEG is focused on Transport and Infrastructures oriented projects. Click here to see more about TiEG

Nookom (EEIG) is a registered European Economic Interest Group (EEIG) of consultancies from EU member states, led by C&M. Nookom is focused on international conferences organization. Click here to see more about Nookom
Austria
City Center
1010 Vienna
Albania
Str. R. Collaku
Tirana
Belgium
Rue du Docq
5140 Sombreffe
United Kingdom
Hemel Hempstead
Hertfordshire
Regional Representative Offices
North Africa & Middle East

Johannesburg, South Africa